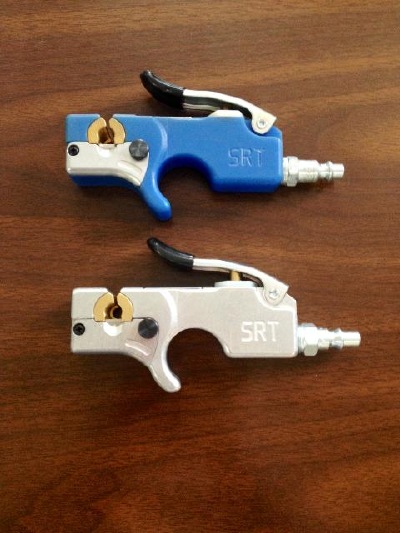 HAS-10 and PAS-10 Hand-Held Air Splicer

HAS-10: New for 2010, the model HAS-10 Aluminum Air Splicer has been put on a diet. This splicer now only weights 8 OZ. An integrated plastic valve assembly and machined Quick Change, Blade system has been incorporated in the design. This splicer is designed for Safer Operation. As seen there is just enough blade exposure required to cut the yarn.

At the request of our friends and associates within the textile industry, we have added several benefits to our hand-held splicer offerings. Our design objectives were:

to improve safety by reducing blade exposure
eliminate tools needed for blade changes
make blade changes user friendly
reduce additional personnel needed for blade changes
reduce time necessary for blade changes
reduce chamber "twist" within the splicer bore
improved chamber sealing within the splicer body
improve durability & performance of the new design
improve ergonomics & "smooth-up" the splicer extension body surfaces
After several months of testing by our customers, we can proudly say "We Have Achieved All of these Objectives."

Blade Changes are now as simple as:

3 full turns of the low profile thumb screw to loosen or tighten the swing-down blade cover.
pivot the blade cover 90 degrees to open or close
inserting/removing the blade from the recessed blade pocket
Give us a call. Try it in your manufacturing to gain the benefits of improved production with a reduction in labor cost along with more operation safety and comfort.

The PAS-10 is identical to the HAS-10 except this splicer weights in at only 5 Oz. It is available in either yellow or blue.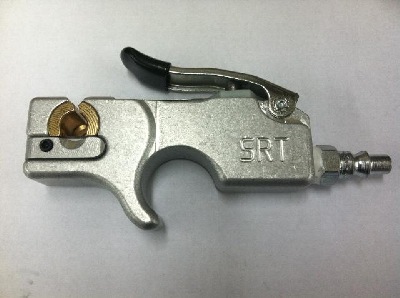 HAS-07 Hand-Held Air Splicer

This aluminum splicer is an upgraded version of the older HAS-02 model. One of the main highlights from this model is the blade placement system. This system allows for a much cleaner and safer operation because the splicer blade is now set into the head. We've also incorporated a blade guard for further safety of the operators.

Another unique feature, thanks to a slotted design, is that only 1-screw is needed to lock the splicer chamber into place(unlike the 3 screws it previously took) . This allows for a cleaner feel, but more importantly means that the slot design is giving the chamber much improved hold. And finally, the combination of less screws, New Safety Blade Guard, and a slotted design makes this splicer that much more comfortable with less hand-irritation than the previous model.

Model PAS-05 Splicer

This is our most durable and consistent plastic yarn splicer to date, complete with a nylon/stainless steel valve assembly.

Available colors: Yellow and Blue for right handed splicers. Orange for left handed splicer (Differing colors allow the splicers to be able to be easily distinguished for certain specific tasks, such as different yarns, machine gauges, operators, locations, operator shifts, etc.) .

Features: Slide-in blades offer greater operator safety. Improved chamber sealing (chamber is fully housed within the splicer body) . One screw option with NEW Safety Blade Guard. Socket-head cap screws have replaced the standard button-head screws, helping prevent less head strippage. No obstructions outside the splicer head creates a smoother splicer surface, preventing irritation to operator's fingers. Precision CNC machined plastic bodies means years of trouble-free service.

These machined bodies will neither crack nor distort like injected models. Guaranteed!!!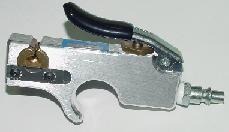 Model HAS-02 Splicer

Our upgraded version of our popular HAS-92 splicer.

Features: One working mechanism, custom valve assemblies, created to our specifications to ensure proper air flow and durability. Chambers are created for perfect splices; one-splice every time, no exceptions. Splicers are also right or left hand applicable.

Specifications: Operates on plant supplied air; operating pressure between 80-130 PSI.
Splices synthetic and natural yarns from 500-12000 Denier.

Model HG-00 Electric Splicer

This splicer is designed to make butt-end or in-line thermal splices in synthetic yarns.

Features:
Durable Design
Easy Element Replacement
In-expensive Element Design
Adjustable Heat Timer
Adjustable Heat Control
Easy to Operate
Low Maintenance
Mimics the Splicing Method of the TDS-02 Beam Splicer

Specifications:
Operates on 120 VAC. (Approx. 6 VAC. at Splicer)
Timing Adjustment: 1-10 Seconds
Cord Reel Range: 35 ft. (50' possible)
Splicing Range: 1200-25,000 Denier

Revised Thermal-Drive Beam Splicer Model TDS-02 (Patent Pending)

Using a unique drive system, this product allows a heating element to splice large amounts of yarn both simultaneously and quickly, without the use of either mechanical nor pneumatic components. Splices polypropylene, nylon, and polyester.

Features:
Simple design, lower cost
Improved grip-bar with element/breeze guard improves safety and reduces heat loss due to fan usage or other types of airflow.
Lower energy consumption reduces operating cost, as well as, produces less heat output fluctuation. This in-turn produces more consistent splices.
Simple to operate and maintain
GFCI protected
Uses thermal breakers instead of fuses


Specifications:
Splices up to 575 yarn ends on a 72" Beam.
Operates on 120 VAC. , 220 VAC. also available.


SPLICER REPAIR KIT

Throughout the lifetime of your splicer, minor flaws or damages may occur from daily use of the device. This kit will come in handy if a quick fix is needed to keep up the performance of your device. The kit includes a handle, value, and rivet.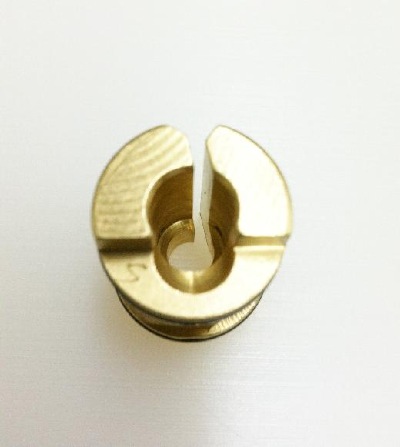 Splicer Chambers

We offer a variety of splicers chambers to help with customers specific needs for yarn types and sizes. Chambers come in Ultra Small (U), Small (S), Small Revised (SR), Medium (M), and Large (L).