SRT Machinery Company Inc.
Innovation in Action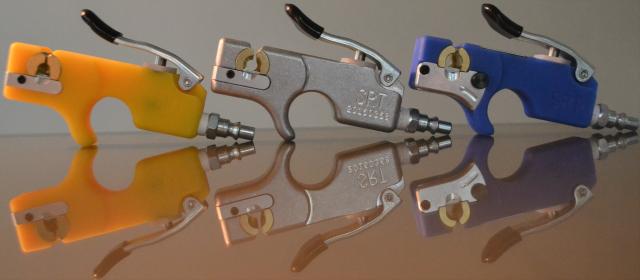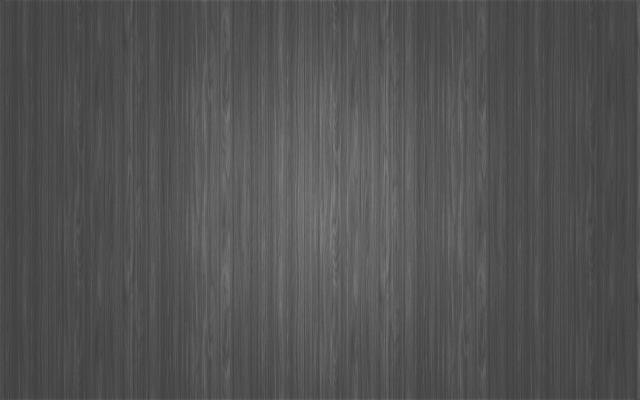 Introducing our
Custom-designed Portable Creels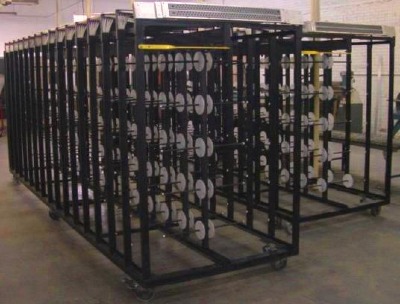 The newest version of our creels, the PC-08 model, is far more improved and efficient than other designs. These creels can be loaded offline and positioned at the tufter eliminating the need for large creels or warping operations. Yarn flows freely through these creel systems, improving efficiency and finished product quality. Each tube of yarn unwinds freely, even with damaged cones. These creels can support yarn packages of 12" and smaller in diameter. Many other new functions are now available as well, detailed in our 'Products in Action' page.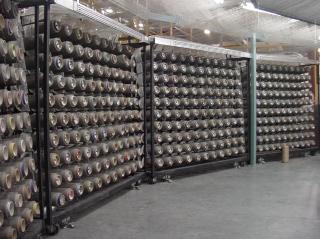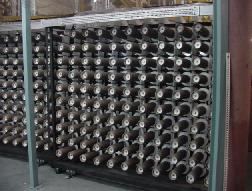 Model PMC-04
This new concept in the textile industry is ideally suited for short production runs and fast-paced order rushes. These creels load offline and are positioned at the tufter, eliminating the need for large creels or warping operations. The yarn packages rotate and the yarn is un-wound freely from the side of the packages, rather than the front, even on damaged cones. This eliminates yarn twist and allows the yarn to unreel in the reverse manor of which it was wound. These creels support yarn packages of 8" and smaller in diameter. Please contact us for more information.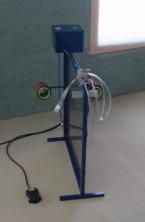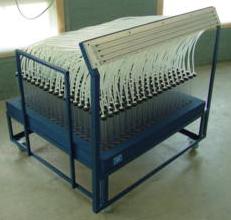 Custom Yarn Sample Creels
&
Blow-In Stands for Sample Tufting

Our yarn sample creels are available in an assortment of different designs for each individual customer's specific needs. While available with or without yarn guide systems, both allow for marginal increases in sample tufting production.

Blow-In Stands, single or dual end, are also available. They come with either foot or hand-switch controlling timers and are very efficient time-savers.